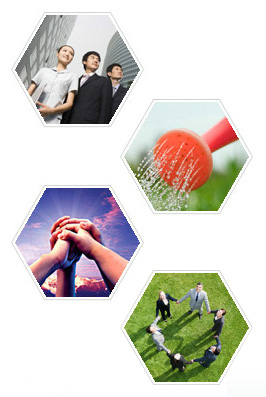 The Companyhas been dedicated to the research, production and sale of lubrication productsfor more than 20 years. As we follow "Profession out of Dedication", over thepast more than 20 years, the Company insists on the business philosophy as"People-oriented" and stresses the employ "both talents and virtue" employmentguideline. As we are thirsty for talents, we have gathered industrial elites,and provide a harmonious, equal and vast stage for them to play on. Practiceshows that "personnel" are our valuable wealth on which we achieve success andgrow.
The Companyaims to build the corporate culture as "perfection, pragmatism, breakthroughand efficiency". "Perfection" represents the working style of diligence andfine work; "Pragmatism" represents the working attitude as seeking truth fromfacts and hard work; "breakthrough" represents bold surpassing and constantimprovement as a kind of spirit; "efficiency" represents the managementphilosophy as pursuit of desired targets and boldness to shoulderresponsibility. The Company has been carrying such cultural value on its way todevelopment and growth, and will continue to carry forward such philosophy inits future business.
The Companyprovides employees with a good work platform as well as individual jobdevelopment plans for employees to grow on. Moreover, it holds a variety ofactivities such as group tour, ball matches, group parties, get-togetherevenings, festival celebration, article competition, outdoor exercises andvoluntary help and support so that the employees will have a very strong senseof ownership and recognition, thus enhancing employees' unity and commonprogress to keep pace with the development of the Company.